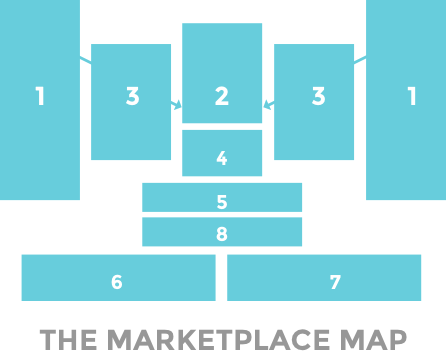 Get the Marketplace Map
The Marketplace Map is a tool (think the Lean Canvas, designed especially for marketplace growth) designed to help you build a strong foundation for your marketplace and accelerating growth.
Based on the 8 PIllars to Marketplace Success, the Marketplace Map is your secret weapon to building & growing a marketplace with the best chance of success.
When you should use the Marketplace Map?
The Marketplace Map is perfect for when:
Planning to build a new marketplace
Struggling with traction
Feeling stuck and need to accelerate your growth
Pinpointing problem areas holding back your growth
Ensuring your marketplace is built on solid foundations
Much much more!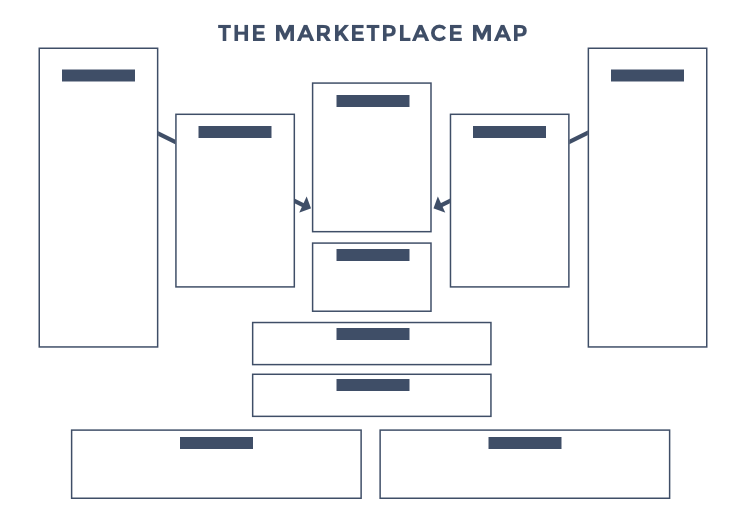 How does it work?
The Marketplace Map is made up of 8 Pillars - the 8 Pillars of Marketplace Success. Under each Pillar is a number of aspects that you need to master in order to ensure your marketplace has the solid foundations it needs to gain traction and scale.
Depending on where you're at in your marketplace journey, you would use the Marketplace Map to either plan a new build or
Building a Marketplace: You would use the Marketplace Map as a way of ensuring you have considered all vital aspects of your marketplace BEFORE you start building, ensuring your built on solid foundations.
Get The Marketplace Map