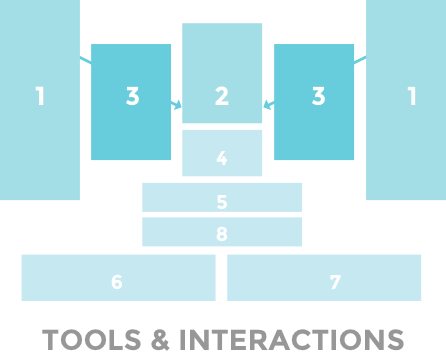 Identify High Value & High Risk Interactions
Interaction failure and friction are one of the primary reasons marketplaces struggle to grow.
Identifying the key interaction points across the marketplace journey is the first step to ironing out problem areas which could hold back your growth.
Identifying High Value and High Risk Interactions, it provides a priority around where you need to focus your efforts. This is particularly useful when you are planning what features need to be included in your Minimal Viable Product (MVP), or when you need optimise the growth within your marketplace.
What is Interaction Failure, and why can it be the downfall of a marketplace?
Interaction failure happens when the user doesn't receive the expected response. This may be from your platform or from another user.
For example, if I try to book an Airbnb and I need to wait for the Host to accept my booking, if they take too long to reply will most likely give up and look else where. This means that a failure has occured.
An other example, is if I am trying to make a purchase on your marketplace but for some reason the payment won't go though, this is another interaction failre.
What is a High Value Interaction?
A High Value Interaction (HV) are interactions that hold a high value to them. These are usually interactons around where the transaction takes place.
What is a High Risk Interaction?
A High Risk Interaction (HR) are interactions that have a higher chance of failing for some reason. You will often find these around where two people are required to take manual actions within a certain timeframe for the interaction to be successful. For example. Accepting a booking within the timeframe the other user expects, or being able to co-ordinate the time and location of an exchange of goods.
Why it's so important?
If you don't understand where your High Value Interations and High Risk Interactions take place within your marketplace, you will struggle with growth. You really need to be aware of, and focus on ironing out any possible friction around these areas.
To learn how to apply this, here is some recommended reading:
Register for The 8 Pillars to Marketplace Success Masterclass